Engagement écoresponsable
Our eco-responsible commitment
The Val de Landrouet Holiday Village is located in a natural environment close to two fishing ponds and the V6 Brittany greenway,
surrounded by forests and 15 ha of greenery. It is only natural that we want to preserve these spaces.
Thus, the objectives of our environmental policy are to raise awareness our team and our customers operate eco-responsibly and opt for sustainable management.
This will allow us to guarantee an exemplary quality of reception by integrating ecological requirements.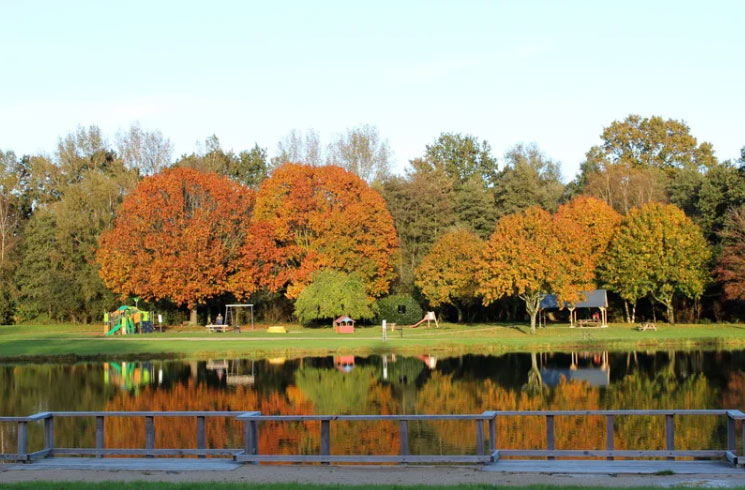 Limit energy consumption and promote renewable energies
Optimize water consumption
Preserve our natural sites
Reduce food waste and the quantity of waste
Promote the use of ecological and labeled cleaning products
Encourage consumption of regional and local products
Promote the accessibility of offers to all audiences
Guarantee an authentic experience full of encounters and conviviality
Inform staff and vacationers about eco-friendly actions.
Anxious to have our approach recognized, we are committed to obtaining the European ecolabel
and we count on your collaboration to reduce our environmental impact.